My team had the incredible luck to work on one of the biggest franchises in the world—Harry Potter! We handled the day-to-day design of the website and app, created a completely new design system, and overhauled the entire experience. We also created multiple prototypes for a companion app to the classic books.
VP, UX/UI:

DOUGLAS PARKER   

DESIGN LEAD:

JESSICA LINDSEY
DESIGN TEAM:

REECE KIM, KELLY KERLER, JONATHAN GREENBLATT, UYEN CAO
Our team created a brand-new design system to unify the product and create efficiency in development. All typography, colors, and icons were synced across devices and platforms.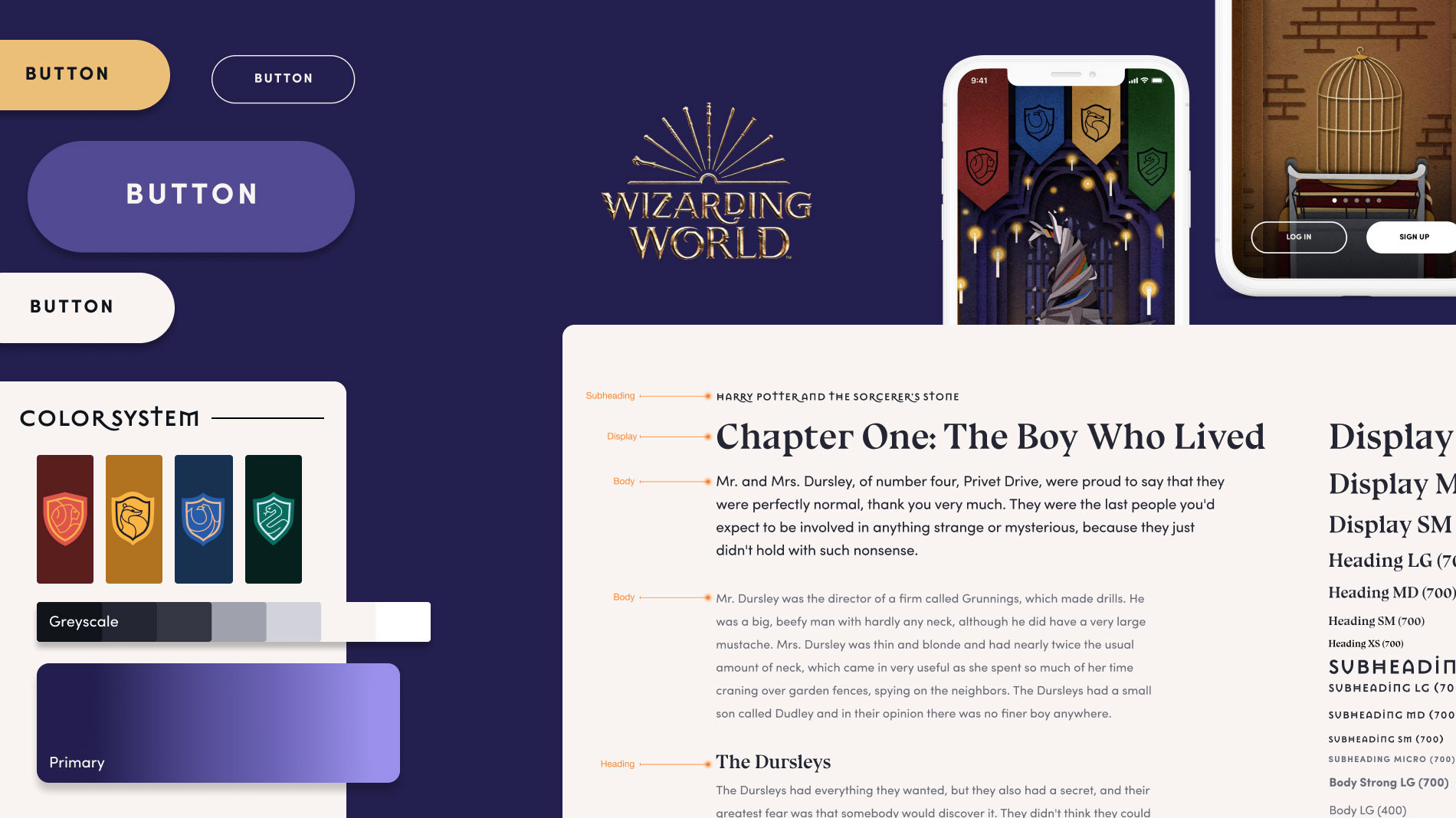 CONTINUOUS ILLUSTRATION BY JESSICA LINDSEY
REDESIGNED SORTING CEREMONY, PATRONUS, AND WAND QUIZ
NEW DISCOVER SECTION AND CARD SYSTEM
NEW PROFILE WITH HOUSE COLORS
CHRISTMAS AT HOGWARTS: THE QUIZZER'S CUP
ORIGInAL ILLUSTRATIONS & DESIGN BY JESSICA LINDSEY

My team was asked to create a new product that brought young readers back to the original stories and kept them engaged. We created two working prototypes and did extensive UX Research on the designs below.