The ultimate comic subscription service! When HBOMax launched it absorbed all the video content from DC Universe. So my team was asked to rebrand and convert the existing product into a comic book subscription service. We tackled all aspects of design for DC Universe Infinite—including the new branding and logo, marketing campaign, UX research, and the complete product redesign. Check out some of our beautiful work below and subscribe today to get reading!
VP, UX/UI:

DOUGLAS PARKER 

PRINCIPLE PRODUCT DESIGNER:

JEFF HUANG 

DESIGNERS:

UYEN CAO, JONATHAN GREENBLATT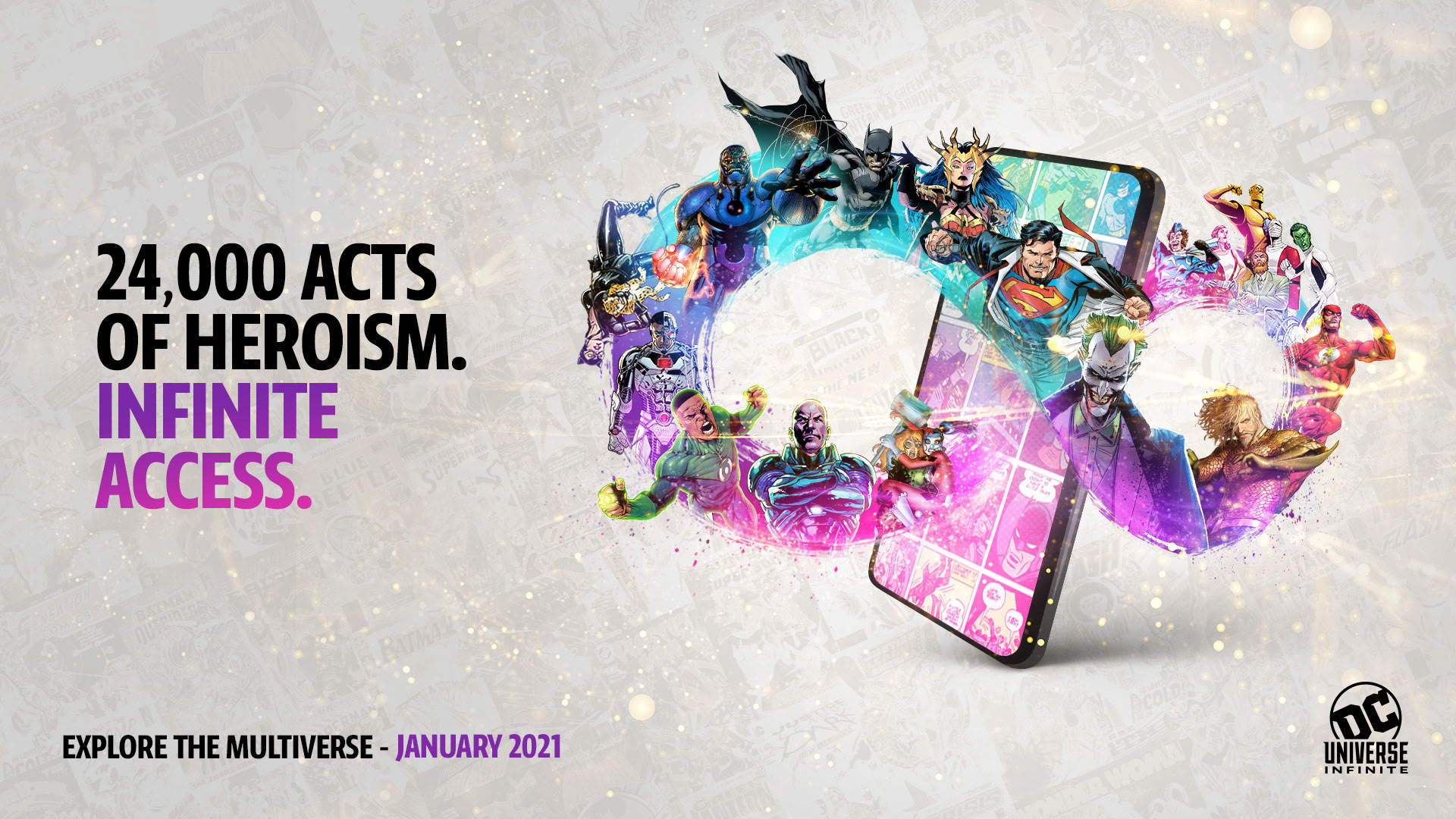 The new DCUniverse Infinite features an expanded collection of more than 25,000 comics, a new enhanced comic reader, an all-new library for saving your favorites and making custom lists, a revamped community, and a customizable home screen widget!
The new designs offered tons of dynamic flexibility for the editorial team—custom modules for new releases, featured collections, top storylines, tentpole promotions, and the latest news. Everything could be quickly updated and rearranged at a moment's notice to achieve maximum retention and consumability.
ENHANCED COMIC BOOK READER
The new enhanced reader not only allows the user to pinch and zoom in on the action but there's also a dynamic mode that automatically scrolls around the page to focus on the story in sequential order. It really brings the comic book to life—especially on smaller screen sizes.
BRANDING / MARKETING CAMPAIGN
My team handled the entire marketing campaign for the launch of DC Universe Infinite. We focused on the infinity symbol—both as a nod to the enormous comic catalog and the classic domino mask worn by most superheroes and villains. 
COMPREHENSIVE BROWSE & SEARCH FEATURES
CUSTOMIZABLE PERSONAL LIBRARY SYSTEM
DC WATCHTOWER
We created a prototype for a multiverse comic book and character-browsing app. From the Justice League's Watchtower, you can explore the multiverse and dive deep into the history of your favorite superheroes and villains.