How do you make magic real? That was the challenge my team was asked to solve with the Harry Potter Magic Caster Wand. After two years of UX research, countless prototypes, focus groups, and endless explorations...we nailed it! The end result was four beautiful wands that connected your mobile device to your smart products at home and activated multi-colored lights, SFX, animations, and haptics. They all worked seamlessly together to put that Harry Potter magic we all love right into your hands. My team was responsible for the original concepts, wireframes, prototyping, design system, illustrations, animations, SFX, UX research, in-store sales experience, and everything in between. Check out our beautiful work below!
VP, UX/UI:

DOUGLAS PARKER 

PRODUCT DESIGN LEAD:

UYEN CAO
DESIGNERS:

JESSICA LINDSEY, REECE KIM, KELLY KERLER, 
RYAN AQUINO, 
MYKKA CLAVERIA, JOHN SPALDING, LUTHER LOTZ, SAVANNAH JOYNER, BRENDA MALDONADO, JEFF HUANG
ILLUSTRATIONS:

NAN LAWSON 

SFX:

DAVID FAIRFIELD 

ANIMATIONS:

YONG PARK
UNLOCK AND MASTER OVER 60 SPELLS
Each spell has a unique wand gesture and custom illustration. For the first time ever all of the Harry Potter spells were revealed in full detail! You can learn all the classic spells from the movies, including; Expecto Patronum, Stupefy, Accio, Lumos, Wingardium Leviosa, and so many more! Earn points, master each spell, get a badge, then unlock the entire spellbook. 
A successful cast of a spell brings each illustration to life. Check out a few samples below. All animations by Yong Park. 
CONNECT AND CONTROL YOUR SMART DEVICES
Cast Lumos to turn on your lights, use Expecto Patronum to make your patronus dance across your living room, and start a thunderstorm with Meteolojinx! The Magic Caster app connects your wand to all the smart devices in your home. Our intuitive interface made the setup process super simple. 
JOIN YOUR FAVORITE HOUSE!
VISIT OLLIVANDER AND CELEBRATE YOUR NEW WAND
The onboarding flow contains a visit to Ollivander's famous wand shop. You can relive a favorite moment from the movies and experience what it's like to have your wand choose you. The continuous parallaxing illustration was created by Nan Lawson. 
CAST OVER 70 PATRONUS ANIMALS
Expecto patronum! Now you can see your very own patronus animal come to life on your living room TV. Quickly sort through the incredible list of animals and find your favorite. It's never been easier to bring magic into your home.
Join the Duelling Club and challenge your friends to the ultimate competition. Be the first to cast a spell in the three rounds to win the trophy.
OVER 200 UNIQUE ILLUSTRATIONS BY NAN LAWSON
Over the course of a year, we partnered with our favorite illustrator, Nan Lawson to bring the spells to life. We wrote creative briefs, identified a limited color palette, and set out to capture a fresh identity for the Harry Potter franchise—one that was true to its roots but also took it in a new direction. Below you'll see just a few highlights from Nan's gorgeous work.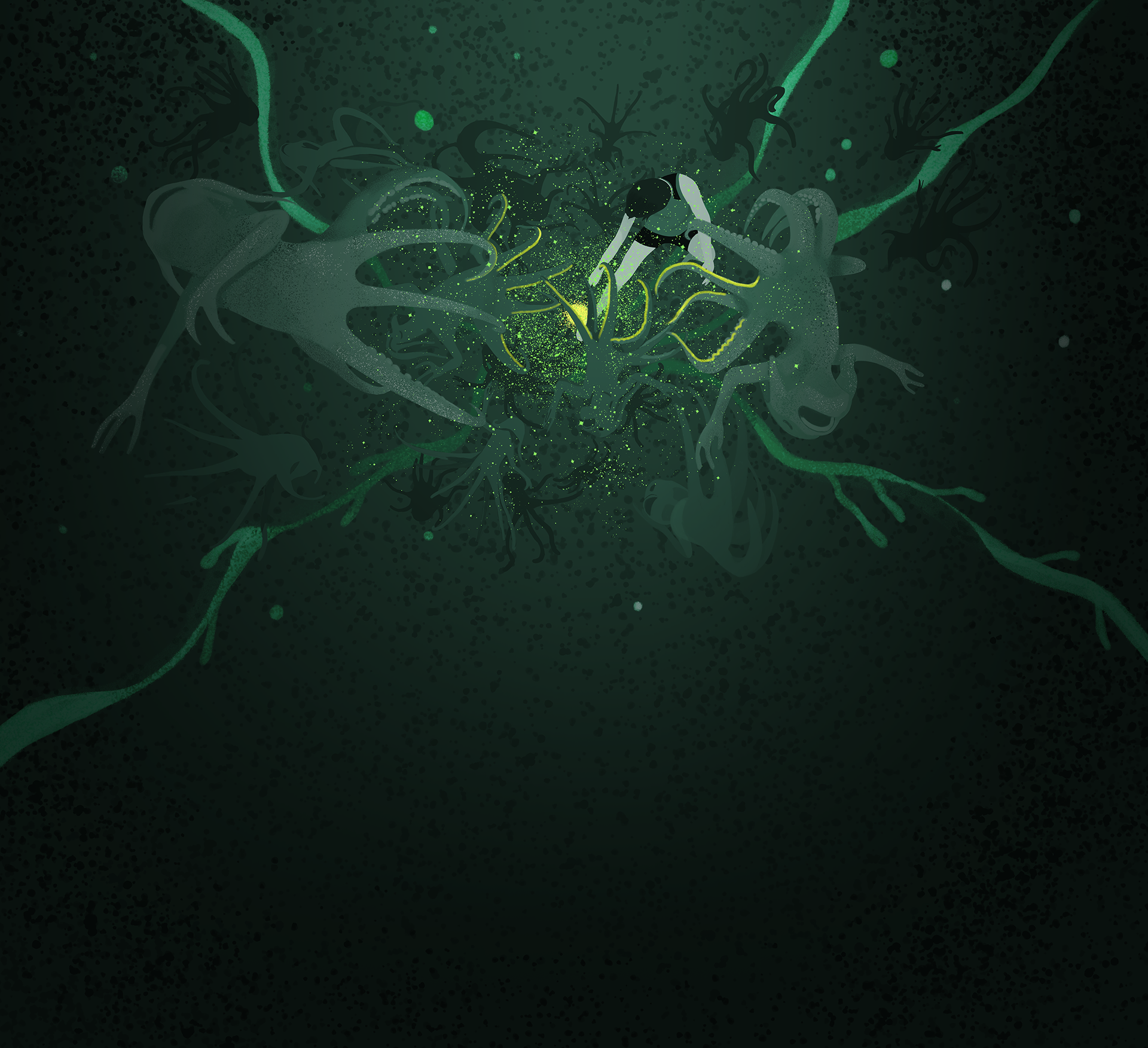 As you successfully cast spells you earn points and continue to level up and unlock additional spells. You can also earn hidden achievements along the way and collect the beautiful badges below in your profile.